Professional History
I attended the University of Nebraska at Kearney for my undergraduate degree. While there I majored in Broadcast Production in Organizational Communication. While learning the ins-and-outs of broadcasting was greatly beneficial in helping my land my first job, I truly feel that my minor and especially my training in verbal communication provided me an amazing boost as I have moved forward professionally.

Upon graduating from college I landed my first job with KMTV, the CBS affiliate in Omaha, NE. I started in the production department working a variety of jobs. The experience was amazing in that I was able to learn a large array of skills such as audio, video production, master control, newsroom camera operation and many others. After about a year in production I applied for a photojournalist position within the same station. I offered to work nights for free in order to prove my abilities to the news director. Ultimately he gave me the opportunity and I was ultimately offered a full-time position as a photojournalist.
After a few years in broadcasting I decided that I wanted to move on. The career while exciting at times, didn't quench my desire for learning and professional advancement. I took a position with a small startup called New Views, Inc. which ran the website apartmentvideos.com. The business provided online apartment finding in the local metro and provided streaming videos of local apartments. This was in 1999 when most people were still accessing the Internet using dialup modems and Windows Media Player and Real Player were the two biggest name in online video. At this time not only did I learn more about non-linear editing I also dove into web programming. I became fluent in front end markup, coding and database development. It was an exciting time and each day brought new challenges and learning opportunities.
After about a year the business model changed to national apartment finding. At that point we went though a complete rebranding and relaunched as Seeit.com. This brought an entire new vision, philosophy and website. We hired Bozell as our branding agency. Who would have thought that just a few years later I would be working for them. Unfortunately, our funding dried up and we once again had to relaunch our efforts. Seeit.com was acquired by C. Moore, Incorporated. We created yet another set of products for the service. In this new system I designed and developed a set of robust property manager and CRM administration tools. The company was fast moving and every week we rolled out new features. After about two years with C. Moore Inc. once again funding dried up.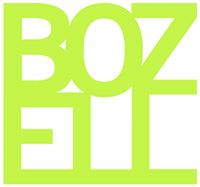 At this time I decided to look for additional opportunities. In 2004 I took a position at Bozell as an independent contractor. For almost two years I programmed web applications for a variety of the agency's clients. In 2005 I was officially hired as Manager of Interactive Services. Over the next eight years I was promoted two more times. First to Director of Interactive and finally to Partner in Charge of Digital in 2008.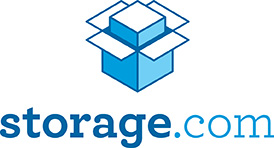 In September of 2014 I moved from Bozell to B2 Interactive / Storage.com to take on the role of Marketing Director. This was a great opportunity to focus on a single brand and see the long term manifestation of the organization's marketing efforts.